The reality TV icon clocked 25 on 28th of February 2021.
Though a lot of other celebrities and fans have taken out time to wish her, Diane still took to her Instagram page to celebrate herself.
Her pictures were captioned:
"Happy Birthday Omolola
There's a whole lot I will type and want to say to myself
I am 25, it feels good, and although I thought my birthday was going to be different this year anyways let's say life happens.
"I'm thankful to God for seeing me through it all.
Today I just pray God continues to give me direction and a spirit to discern.
I'm thankful for the lessons I learned at 24, I do hope I can apply them this year.
Thankful for growth and everything in between.
I pray God continues to show off and show up for me."
"I'm far from perfect but I'm evolving, unlearning, and learning.
Happy Birthday Diane"
"Baba God I need more money in my account, more jobs, and sponsors for Ricordi season 2.
Everything I put my hands on go work
My name go open doors
Me sef go be a boss
Kamala go be my friend
My business no go bring pain
Good news go locate me
Strangers go favor me
I go sign that big cheque
Bad people no go pull me down
Long-life go follow me
I go make my family proud
One day I go born twins
Amen!!
Thank you"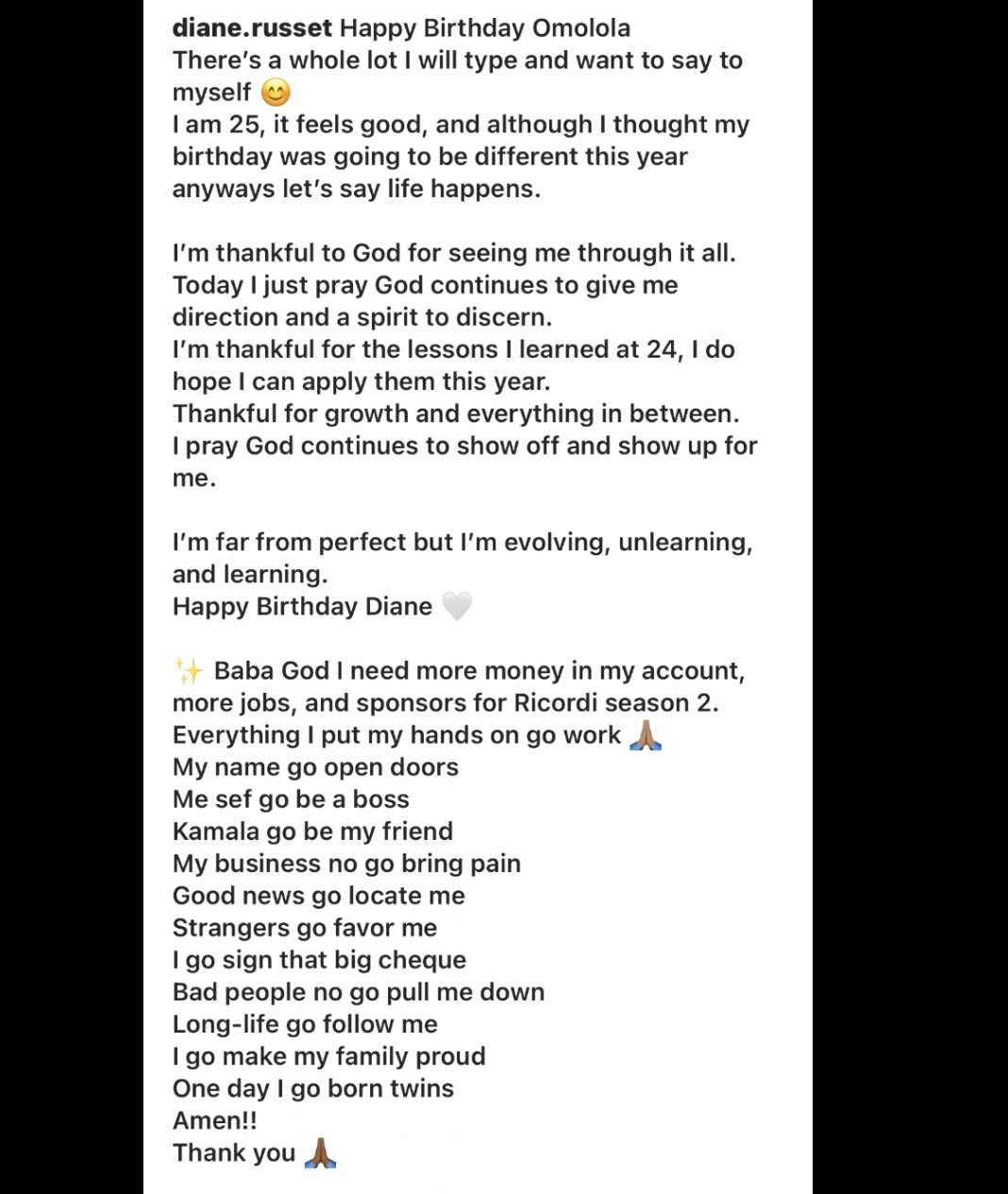 See the pictures here:
Happy birthday Diane Russet. Wishing you many more beautiful years.
Please follow and like us: